Sheltered Housing is especially designed to fit the needs of older people. It aims to provide good quality housing that helps you to live independently for longer.
Additional services such as, secure door entry systems and alarm services are provided, however they may vary depending on the landlord and the particular scheme. In many cases, a warden service is available for greater reassurance and better security. Please note, these services may not be included in the weekly rent.
There are often activities available to residents including; bingo, coffee mornings, fish and chip suppers, tinsel and turkey weekends and various other trips, although this may vary depending on the scheme.
There are six different housing associations that offer sheltered housing in the Rhondda Cynon Taff area; Aelwyd, Cynon Taf Community Housing Group, Newydd, Trivallis, RHA, and Wales and West Housing Association.
What is life in Sheltered Housing actually like? Watch this short clip to find out!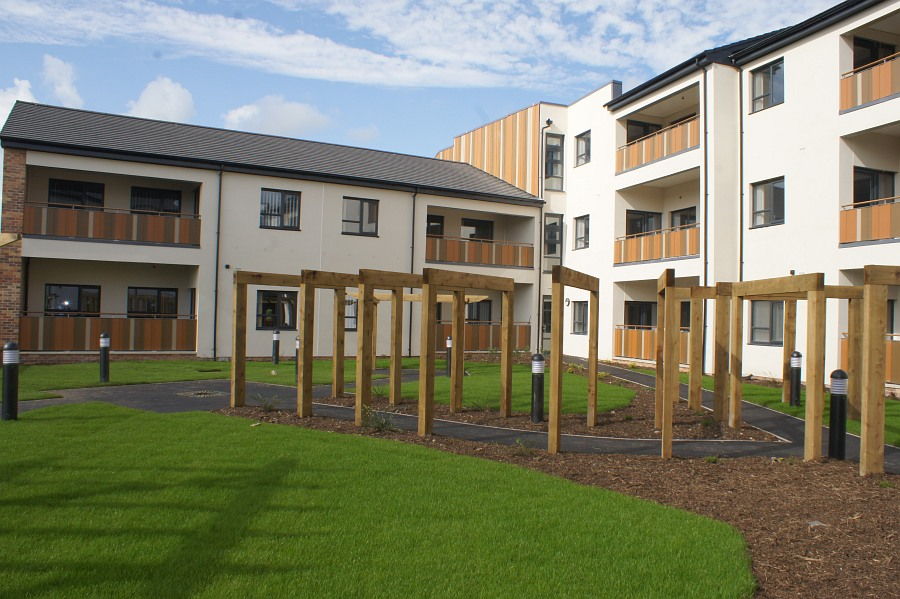 If you are interested in applying for sheltered housing, but you're not sureif it's for you why not contact the association that manages the complex that you're interested in? You can visit several complexes before making a formal application, this will give you a chance to meet and chat with other residents about how they find living there.
More information about our sheltered housing offered by each of these housing associations is available on:
If you would like further information about sheltered housing in RCT, please contact HomefinderRCT's Contact Centre on 01443 425678.
Sheltered Housing owned by the above association is available to applicants over the age of 55, except for schemes owned by Trivallis whose age criteria for sheltered accommodation is 60 years +.